United and Different
---
Italia

Number of beneficieries: 20

FOM January 2017

This project is the result of the close collaboration between the Josephan bodies MURIALDO WORLD and ENGIM which has always distinguished their way of operating in cooperation and in society.
In Italy, the migration scenario is rapidly evolving. Integration difficulties represent potential elements of social crisis. The increase in the migratory phenomenon makes it necessary to improve the reception and socio-working integration system for migrants in general, but above all for those of them who are in a particularly vulnerable condition. The project consists of a series of integrated interventions aimed at welcoming and social-working integration of refugees and asylum seekers.
In particular, the integrated action of reception and socio-working insertion will be carried out in Rome in via degli Etruschi 7 at the headquarters of ENGIM international NGO through:
Reception and orientation activities.
Training activity.
Training internships.
Active job search activity.
Educational / cultural visits.
Awareness raising activities.
Cultural insertion activities.
General objectives of the project
Affirm the rights / duties and promote the social and labor integration of young people, especially those who are socially weaker such as refugees and asylum seekers.
To prevent the immigration problem from turning into a problem of violence and illegality.
Spread culture of welcome and fraternity.
Specific objectives of the project
The project aims to welcome and accompany at least 20 young refugees and asylum seekers per year towards full social inclusion.
This means removing from the danger of illegality people who are already in Italy but who, without this intervention, would find themselves unemployed and without prospects even to survive.
---
persons of the project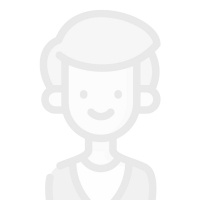 Francesco Farnesi
Responsabile progetto
PROJECTS
SUSTAIN THE PROJECTS OF MURIALDO WORLD

Donate Now
PROJECTS OF MURIALDO WORLD
Other projects in Italia