Add a Place at Table
---
Colombia

Number of beneficieries: 200

FOM August 2015

It is a food, educational and recreational support project for children and young people in the poor neighborhoods of the city of Medellin, Colombia. For everyone a table to eat, a table to learn, a table to play.
Colombia has been living in civil war for more than 40 years and is seeing a progressive increase in armed conflict and violence. In this context, the phenomenon of "street children" has developed and worsened more and more, children and adolescents who are victims of family and school abandonment, who live on alms and petty crime.
General objectives of the project
With the project "Add a seat at the table" the Giuseppini del Murialdo, with MURIALDO WORLD onlus, want to guarantee every day to hundreds of children and young people under the age of 14, welcome and assistance by offering them:
a hot meal (a table to eat),
educators who accompany them on their school journey (a table to learn),
a space where you can play (a table to play),
in order to offer opportunities for social integration and support to children and their families in order to counter the indices of violence, illegality and apathy in the area.
Specific objectives of the project
In particular, the project has as beneficiaries more than 200 poor children and young people for whom you want to:
Improve food and health conditions.
Promote basic education, raise the level of education and create the conditions for access to higher education.
Promote integral development by carrying out prevention activities.
---
persons of the project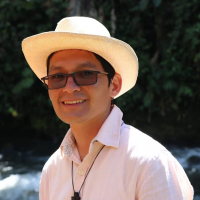 Wandermber Paredes
Responsabile progetto
PROJECTS
SUSTAIN THE PROJECTS OF MURIALDO WORLD

Donate Now
PROJECTS OF MURIALDO WORLD
Other projects in Colombia