Scholarship for Studies
---
Colombia

Number of beneficieries: 6

FOM January 2019

Colombia has been living in civil war for more than 50 years. Although the conflict officially ended with the peace treaty in 2016, violence continues in many areas of the country, increasingly connected to drug trafficking. Parallel to the expansion of the conflict and the political violence, Colombian cities are severely hit by a new wave of criminal acts and selective murders against members of the weakest and most marginalized sections of society (poor people, street children, small drug dealers, drug addicts, prostitutes and homosexuals). with the term "limpieza social" (social cleansing), it is one of the major consequences of the serious social conflict and of the discriminating and excluding policies of the economic and political classes.
General objective of the project
Accompany and support young university students from the La Sierra and Villa Turbay neighborhoods, educating them to be committed to their neighborhood.
Specific objectives of the project
Support young university students in the La Sierra and Villa Turbay districts, offering them a supplementary scholarship, which allows them to support the costs of transport, food and teaching materials.
Accompany young people in their studies, constantly monitoring their performance and supporting them in learning.
Educating young university students to serve the community, suggesting volunteering as a return for the scholarship received.
---
persons of the project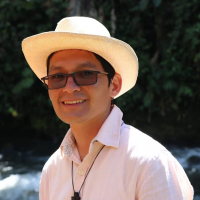 Wandermber Paredes
Responsabile progetto
PROJECTS
SUSTAIN THE PROJECTS OF MURIALDO WORLD

Donate Now
PROJECTS OF MURIALDO WORLD
HISTORY OF PROJECT
PROJECTS OF MURIALDO WORLD
Other projects in Colombia