Work Scholarship
---
Italia

Number of beneficieries: 200

FOM January 2017

Project to combat unease and early school leaving by promoting school-work alternation training. This is a career path for the social inclusion of boys and girls at high risk of socio-scholastic dropout.
General objectives of the project
To spread awareness among young people of the importance of professional preparation in order to access the world of work more easily.
Promote the socio-labor integration of young people, especially those who are socially weaker and vulnerable.
Specific objectives of the project
The main purpose of the project is to support young people who attend professional schools in the Vicenza area and in general in the Veneto and who for family, social or psycho-physical reasons are in serious difficulty, to continue and complete their training, thus increasing the possibility in the short-medium term to enter the world of work.
The project also aims to spread awareness throughout the territory that young people, even those most at risk from a disciplinary or social point of view, if helped in their professional preparation path, especially in adolescence, can build a dignified future in legality.
Finally, the organization of events that enhance and give visibility to some testimonies of young people who have successfully completed their professional training at ENGIM Veneto schools and who have distinguished themselves for their extraordinary work, solidarity or ordinariness is foreseen.
---
persons of the project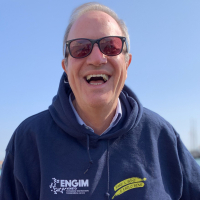 Raffaello Fortuna
Responsabile progetto
PROJECTS
SUSTAIN THE PROJECTS OF MURIALDO WORLD

Donate Now
PROJECTS OF MURIALDO WORLD
HISTORY OF PROJECT
PROJECTS OF MURIALDO WORLD
Other projects in Italia