Suburbs in the Center
---
India

Number of beneficieries: 680

FOM January 2017

This project focuses on children and young people who find themselves in the peripheries of the poorest state of India: Bihar. The way identified to achieve this is that of literacy, education and socio-cultural training through construction of a school in an area lacking in educational offer and characterized by a high rate of poverty.
General objectives of the project
Ensure access to primary schooling for all children, including the poorest living in rural suburbs.
Bridging the gap in adult illiteracy through the involvement of pupils' parents.
Spread hope and culture also to the poorest young people, essential elements for the integral preparation of future generations.
Specific objectives of the project
The purchase of land in a village of Buxar (see blue oval in the map of Bihar) and the construction of a primary and secondary school with multipurpose spaces in which to also offer training courses for adults.
The creation of places where the local population can gather for moments of confrontation, conviviality and recreational and sports activities.
---
persons of the project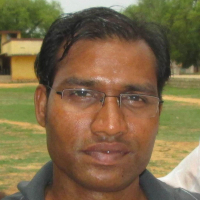 Balajames Showry
Responsabile progetto
PROJECTS
SUSTAIN THE PROJECTS OF MURIALDO WORLD

Donate Now
PROJECTS OF MURIALDO WORLD
Other projects in India