Beyond the Walls
---
Messico

Number of beneficieries: 25

FOM November 2018

Project to guarantee food, education and medical care to hundreds of children and families in difficulty in Mexico, without uprooting them from their loved ones, culture and territory.
General objectives of the project
Guarantee respect for fundamental human rights to children and young people: FOOD, MEDICAL CARE, EDUCATION, PROTECTION and PLAY
Promote solutions that, instead of creating "walls" and divisions between peoples, are able to create "bridges" between them.
Specific objectives of the project
The project aims to offer children and young people from 3 different Mexican cities (Mexico City, Aguascalientes and Hermosillo) concrete support in these 3 areas:
Educational (school fees, books and teaching materials, etc.), to which 50% of the economic resources are dedicated;
Healthcare (medicines, medical treatments, visits, etc.), to which 25% of the economic resources are dedicated;
Socio-family (help to the child's family, food program, recreational activities, etc.), to which 25% of the economic resources are dedicated.
With the project "Beyond the Walls" in Mexico we try to help young people, with their families, who find themselves in situations of economic and family difficulty, also following the devastating earthquake that occurred in September 2017, with priority to those who are children of Inmigrantes. We try to offer the latter a special accompaniment towards obtaining a technical training capable of offering them a job in Mexico. In this way, it is avoided that these young people, together with their parents, retry emigrating to the USA as illegal immigrants, which unfortunately happens with great frequency even in the "Trump" period.
Whenever possible, and where conditions of generalized need exist, we prefer to help an entire school class of children, guaranteeing indiscriminate support among schoolchildren belonging to the same group.
---
persons of the project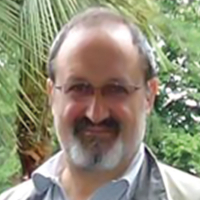 Giorgio Gelmini
Responsabile progetto
PROJECTS
SUSTAIN THE PROJECTS OF MURIALDO WORLD

Donate Now
PROJECTS OF MURIALDO WORLD
Other projects in Messico